COMPUTED RADIOGRAPHY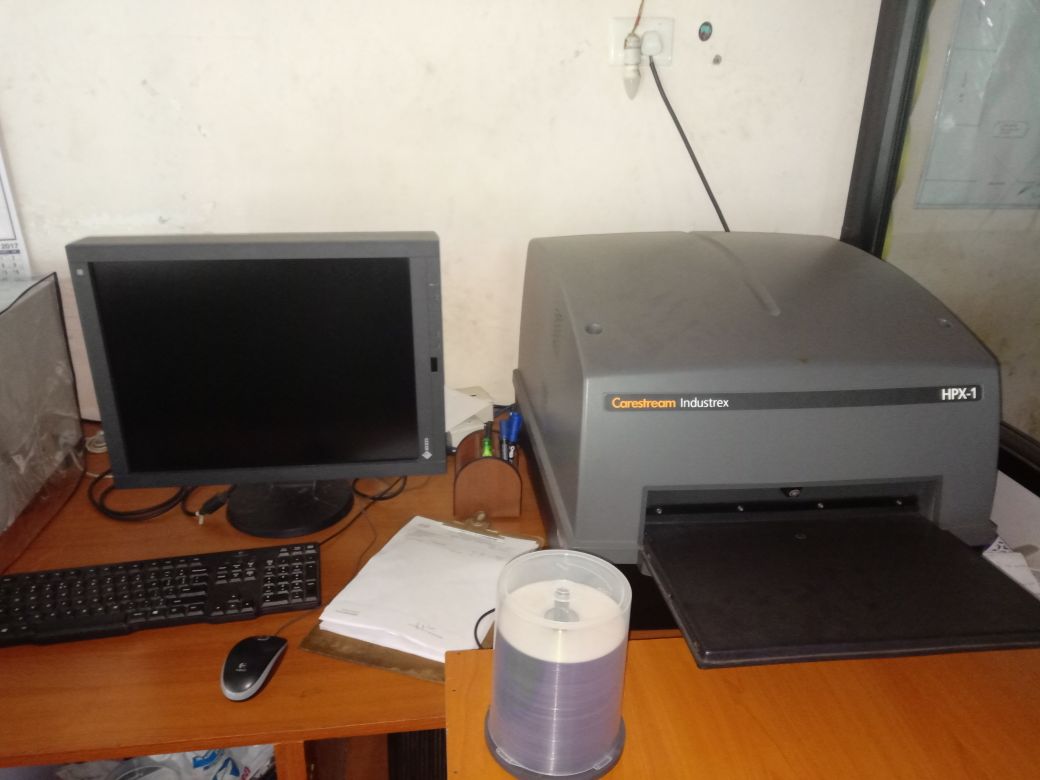 THE CARESTREAM INDUSTREX HPX-1 COMPUTED RADIOGRAPHY SYSTEM IS BUILT FROM THE GROUND UP TO MEET THE VARIED AND SPECIFIC NEEDS OF NON-DESTRUCTIVE TESTING.
The HPx-1 Cr system is the answer you've been waiting for with a feature benefit set that takes Cr technology to a new level of performance. Only the HPx-1 has the capability to handle long plates, short plates, rigid cassettes and flexible plates all in a single system. With industry leading image resolution: the HPx-1 delivers weld-quality images, consistently and dependably, as well as full dynamic range and sensitivity for all other applications.
The system comes fully pre-configured and ready to operate after only a few simple connections. the powerful, easy-to-learn software and intuitive interface minimizes training time; Cr operators will be up and running fast. A simplified work flow improves productivity with enhanced annotation capabilities, automatic file naming and a double file save capability (both Industrex and dICOnde formats). The HPx-1 is also transportable, durable, and designed to perform in the harshest of ndt environments.
The HPx-1 has single-handedly upgraded the reliability of digital capabilities in the non-destructive testing marketplace. Multi-plate handling boosts output productivity. A positive pressure filtered air system ensures clean images in the laboratory and remote operations. the shock and vibration resistant design for imaging in harsh environments brings new confidence in using digital imaging in the field. Every aspect of the HPx-1 has been designed with industrial applications in mind, from the ergonomically engineered handles, to the flat straight feed path for the plates.
PRODUCT SPECIFICATIONS
Rigid Cassette and Phosphor Plate Reader with Integrated Eraser

Useplatesinsubduedlightloadingoruserigidcassettes in normal room light

Dimensions

Height:17.5in.(44.5cm)
Width:23in.(58.4cm)
Depth:26in.(66cm) with feed tray removed, 35 in. (88.9 cm) with tray in operating position
Weight:120lb(54.4kg)(orless)

Phosphor Plates Supported

70mm to 14-inch (35cm) width, 8-inch (20 cm) to 60-inch (152 cm) length
Multipleplatesimultaneousfeedupto14-inch(35 cm) width

Rigid Cassettes Supported

10-inch(25.4cm)to14-inch(35cm)width,8-inch(20cm)to17-inch(43cm)length

Scan Rate

35to135secondsper14x17in./35x43cmplate, depending on resolution setting

Erase Rate, Automatic High Intensity

0.2-2.0in.(0.5-5cm)persecond

Power

100-240V~50/60Hz,12.5 - 8A- automatic sensing