Super Quality Service is one of the largest inhouse NDT service company in India which was established in 1986. More than 420 and technicians specializing in the various NDT related services, especially for testing of pressure vessels, heat exchangers, boilers, piping and structure in the fields of oil refinery, power plant, petrochemical plant, ship building, offshore, bridge and building construction, and other various heavy industries.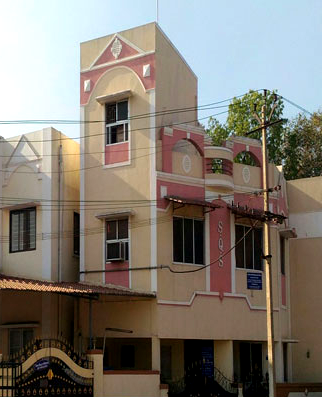 SQS has provided comprehensive NDT services to a broad range of industries for more than 32 years. SQS's well informed and knowledge personnel have been bringing their extensive expertise to the industries in India to create a safer, more productive environment by utilizing Nondestructive Testing (NDT). Our comprehensive NDT capabilities include conventional NDT applications combined with advanced technologies delivered by highly trained, experienced inspection professionals.
Our goal is to integrate innovative new technologies with conventional testing methods to assure the integrity as well as the reliability of our services for the industrial materials, components, processes and systems as cost effectively as possible while the industries must ensure the quality of their products and the integrity of their processes to compete and succeed in today's fast paced, competitive markets.
SQS is committing itself to a strategy of continuous improvement for service quality, relentlessly seeking to learn the expectations of the customer and focus on our customer needs, and striving to achieve and maintain the primary goal of customer satisfaction consistent with professional standards and ethics while the knowledge and experience gained enable us guarantee the highest levels of confidence to our customer.
SQS always recognizes the great importance to the health, safety, and welfare of all persons and environment, so that the company will cooperate with all parties to create the safe working environment and carry out our work all the time in compliance with local and governmental regulations to prevent the accidents and resolve the environmental problems for contributing to the environmentally friendly society.
Our policy at all times is to provide professional and conscientious services to our clients. Quality of service and safety of those concerned have always been our prime objective. Now that we are coming of ages, we are pleased to look forward to serving you and the fast growing engineering industries in India with evermore enthusiasm always along with our efficiency, ethics, innovation for a fruitful and constructive growth.
SQS services are available within our growing network of branches. These services are always delivered by trained, experienced inspection professionals and supported by a management team dedicated to customer service.
Most of our personnel are certified in three or more NDT methods, thereby offering more efficient and cost effective services.
Industries served:

Refining
Power Generation
Petrochemical
Exploration and Production
Construction / Fabrication
Transportation
Metal working
All our multi-disciplined personnel are trained and qualified to ASNT's SNT-TC-1A NDTLevel II standard and have a wide range of experience in the selection and use of the most effective methods for a particular applications.
The range of available services includes

Ultrasonics (contact A scan)
Radiography (x-ray and gamma)
Magnetic Particle
Liquid Penetrant
Positive Material Identification
To know more about our company details, click here
---
---
Check out more on:

Technical Capabilities 2016 - PDF
[ 446 KB ]

SQS Presentation - PPTX
[ 6.79 MB ]